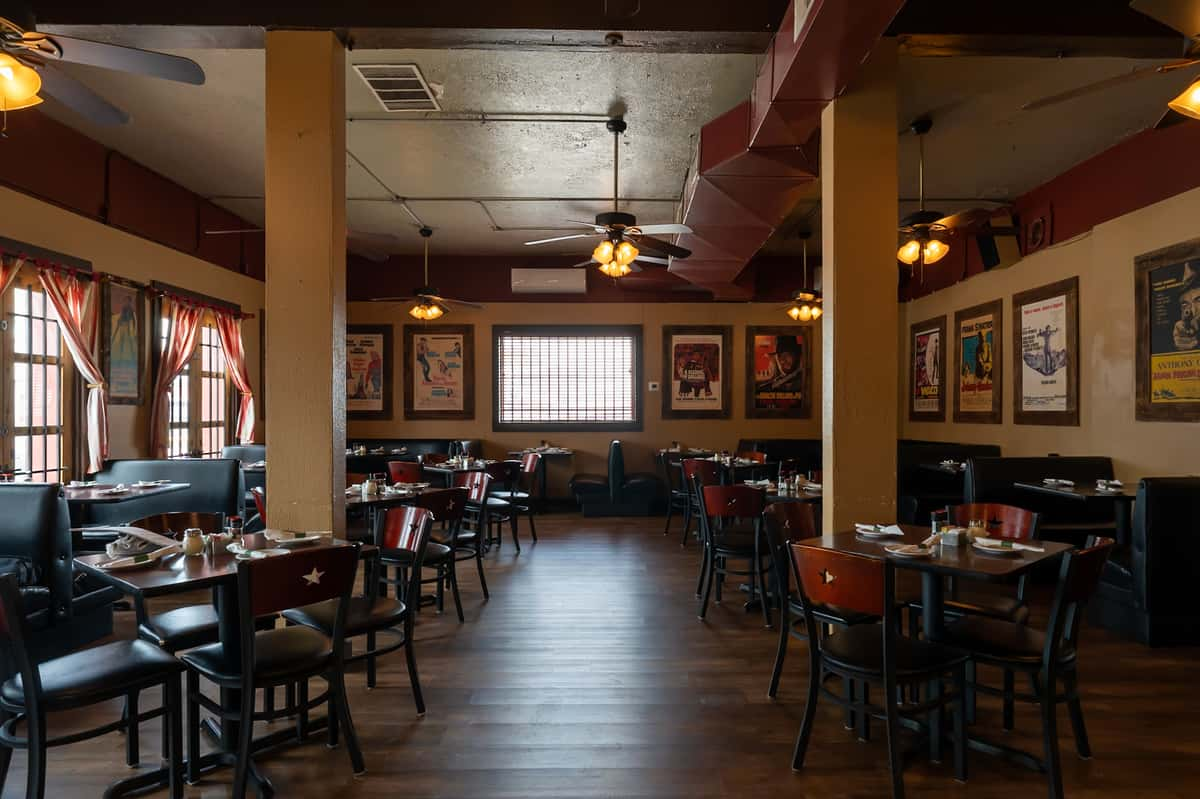 DAILY SPECIALS
Lunch Specials Include entree, salad, and drink for only $12 (plus tax). Available until 2 pm!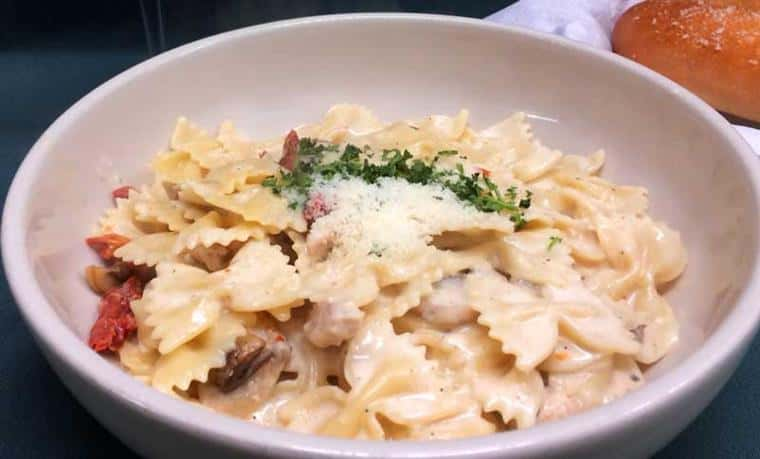 Monday
Spaghetti Western Formal Wear Pasta
Bow tie pasta with grilled chicken, sun dried tomatoes and mushrooms in a roasted garlic cream sauce.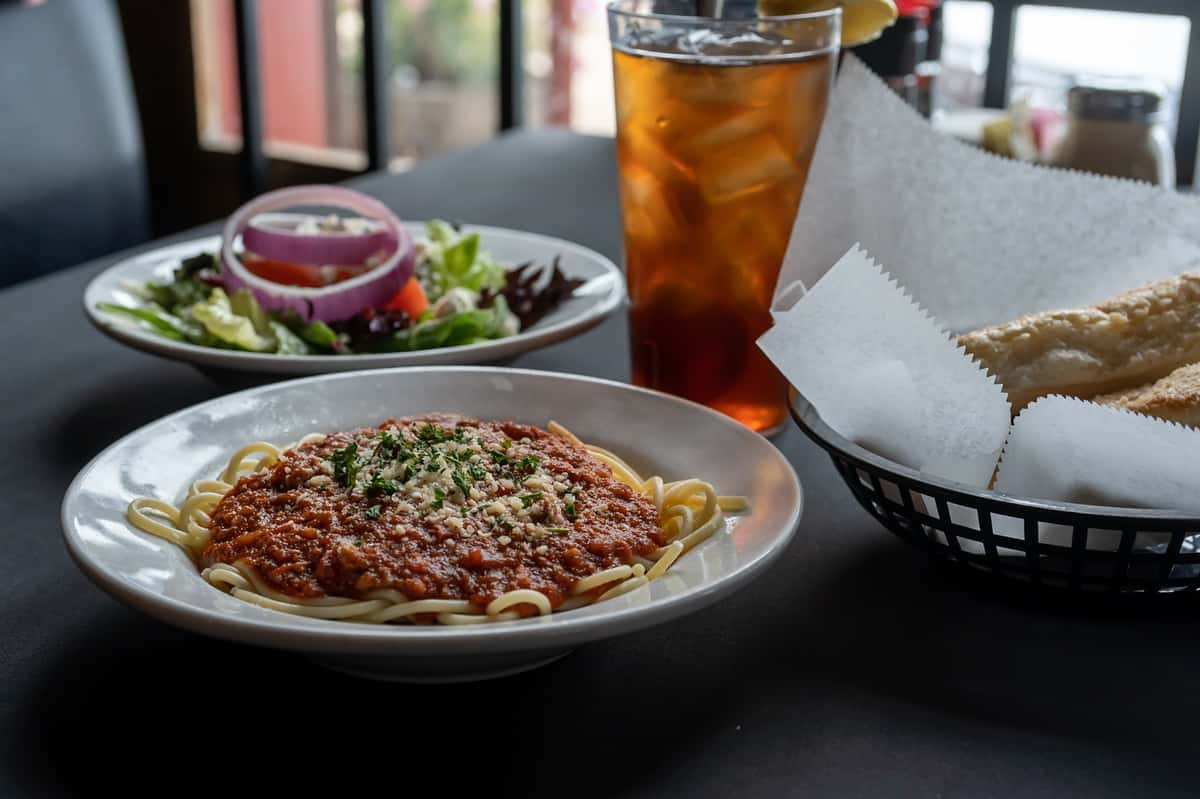 Tuesday
Spaghetti and Meatballs Lunch
Spaghetti and Meatballs on Tuesdays?! Hell yeah!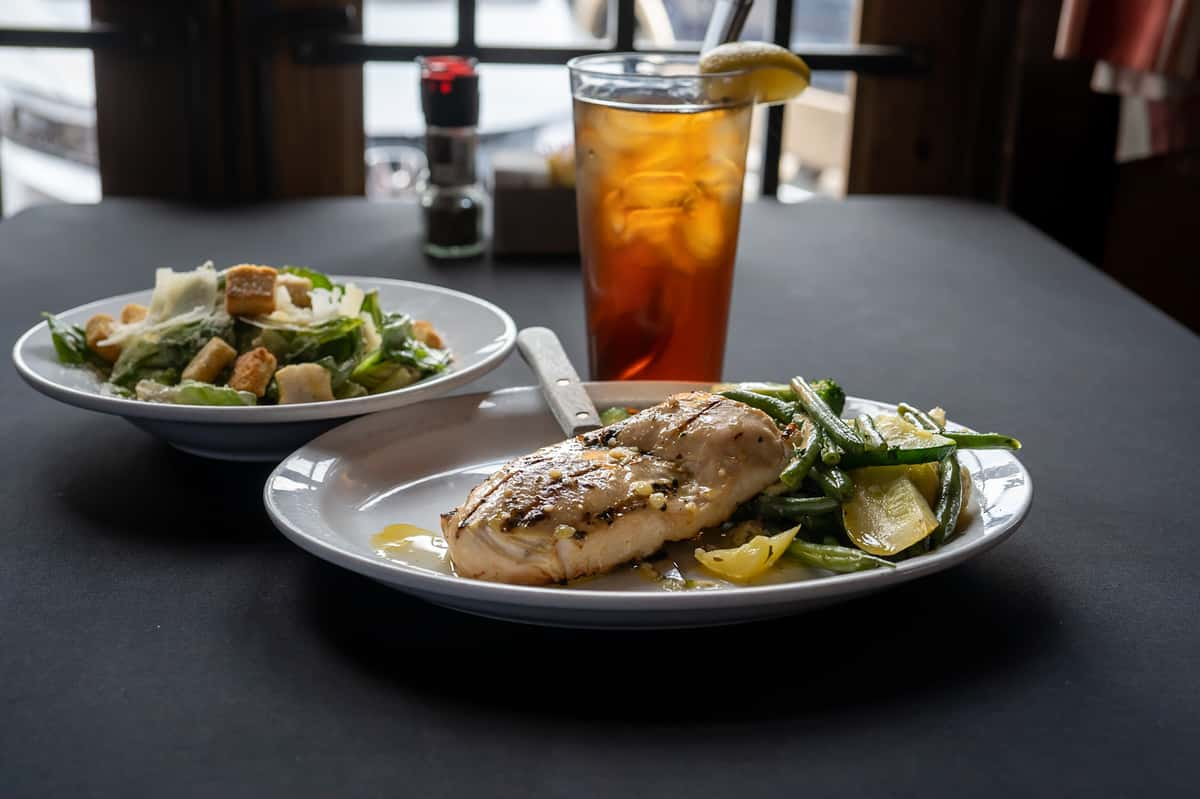 Wednesday
The Low-carb Plate Lunch
Do we have any athletes or health-conscious folks among us? Please try the low-carb plate.